Confidence Catalyst Programme FAQ
Unlock your full potential and take your career to new heights with the Confidence Catalyst Virtual Programme, an empowering 8-week coaching program designed exclusively for aspiring women leaders in STEM fields. Whether you want to speak up more confidently in meetings, negotiate your next promotion, or overcome impostor syndrome, this breakthrough virtual program will provide you with the tools and mindset shifts to become the influential leader you're meant to be. 
Through a customised combination of expert video lessons, neural rewiring exercises, small-group coaching circles, and a celebratory finale, you'll gain the resilience, cognitive agility, and inner confidence to conquer day-to-day challenges and elevate your leadership journey. Don't wait to ignite your inner power and potential – reserve your spot in the Confidence Catalyst Programme today!
Who is the Confidence Catalyst program designed for?
The Confidence Catalyst is specifically tailored for aspiring and current women leaders in STEM fields. It's for those who want to unlock their full leadership potential and become more influential in their roles.
What is included in the 8-week Confidence Catalyst program?
The 8-week virtual program includes weekly 60-minute group coaching sessions focused on confidence topics, 15 minute daily neural pathway exercises through a custom app, expert-led video lessons, community building with like-minded women, and a final celebration session.
What benefits can I expect from participating in the program?
Key benefits include increased confidence, resilience, improved decision-making, enhanced cognitive agility through brain training, connections with fellow women leaders in STEM, celebrating achievements, and tangible boosts in leadership abilities.
How much does the Confidence Catalyst program cost to join?
The total cost for the complete 8-week Confidence Catalyst virtual program is £1,295. This provides access to all program elements.
What is the process for signing up for the Confidence Catalyst?
To sign up, first select one of the two weekly time options that works best - either the 8am or 5pm GMT sessions. Then complete checkout on the website to finalise registration and lock in your program spot.
What happens in each of the weekly coaching sessions?
The 60-minute sessions focus on a progressive curriculum, including identifying saboteurs, managing thoughts, leading with empathy, shifting mindset, activating goals, and sustaining momentum.
What are the Positive Intelligence saboteurs?
The saboteurs refer to limiting mindsets like the Controller, Hyper-achiever, Pleaser, Victim, and other self-doubt patterns. There is a diagnostic test to uncover your unique saboteurs.
What kind of science and research is the program based on?
The Confidence Catalyst uses proven techniques grounded in neuroscience research on neuroplasticity and evidence-based neural pathway training to rewire thinking.
Who leads the group coaching calls?
The virtual sessions are led by experts, facilitators, and coaches specialised in confidence, resilience, decision-making, and women's leadership.
What are the expected program results?
Tangible outcomes include enhanced confidence, resilience, leadership skills, empowered mindset, and increased ability to take on challenges. Participants emerge as influential leaders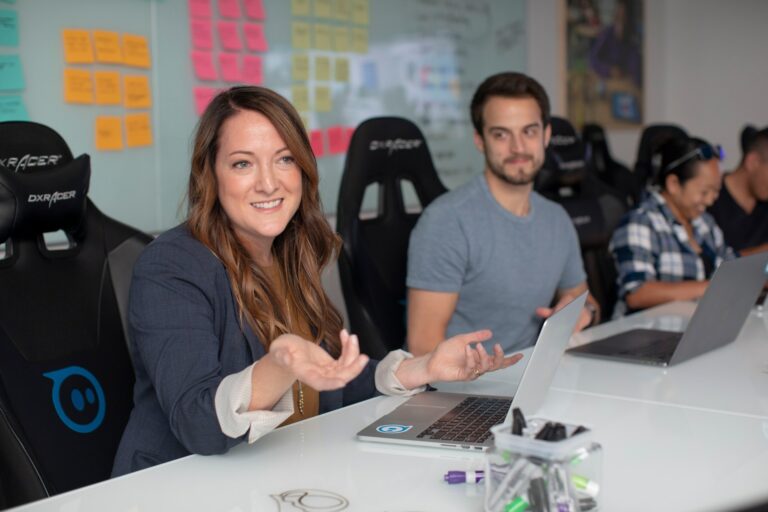 Become the person you aspire to be, both professionally and personally
Or have any questions? Please get in touch by email or phone.