Diversity and Inclusion Consultancy FAQ
Dr. Suzanne Doyle-Morris is an experienced consultant who has spent the past 15 years working with major organisations across various industries to help improve their workplace culture and employee engagement. In this FAQ, Dr. Doyle-Morris provides insights drawn from her extensive experience consulting with legal, finance, aviation, and FMCG companies. Using proven coaching techniques, she conducts focus groups and interviews to gain an in-depth understanding of an organisation's culture. 
She also gathers perspectives from external stakeholders to provide a well-rounded view. The recommendations she offers have led to dramatic improvements in inclusion, well-being, and engagement within client organisations. While specific case studies must remain confidential, this FAQ offers a glimpse into her approach and the types of insights she provides to enable positive cultural change.
What type of consultancy do you provide?
I provide organisational culture consultancy focused on improving inclusion goals, emotional wellbeing, and improved engagement. My in-depth analysis gives clients confidence as it usually involves focus groups and individual interviews with employees or members. Plus, I also talk with your clients and other stakeholders all to inform a competitor analysis that provides data-driven recommendations.
What is your methodology?
I work closely with leadership teams and use focus groups, interviews, and external stakeholder input to deeply understand an organisation's culture. My approach is highly collaborative and the process is co-created with adjustments made as we go.
What sectors do you have experience with?
I have over 15 years experience consulting with major organisations in STEM fields, the legal sector, financial services and aviation. As you'll see from my case studies. My consultancy expertise spans across industries.
What are the benefits of your consultancy?
My recommendations have demonstrated measurable improvements in inclusion, engagement and talent attraction/retention. I maintain confidentiality and customise my approach.
Do you have qualifications?
I hold a PhD from the University of Cambridge, focused on the experiences of women in male-dominated sectors and Engineering more specifically. Additionally, I am a Master Certified Coach (MCC) credentialed by the International Coach Federation with nearly 20 years coaching experience at the executive level.
How many clients have you advised?
I have consulted with over 50 organisations globally, primarily in the UK, Europe, and US. More widely, I have done executive coaching with professional clients at hundreds of organisations.
What experience do you have as a speaker?
Over the last 15+ years, I have presented to audiences of hundreds and boards of directors routinely. I have spoken at events across all geographies, from Europe and North America to the Middle East and Asia.  My presentations are all tailored to the audience.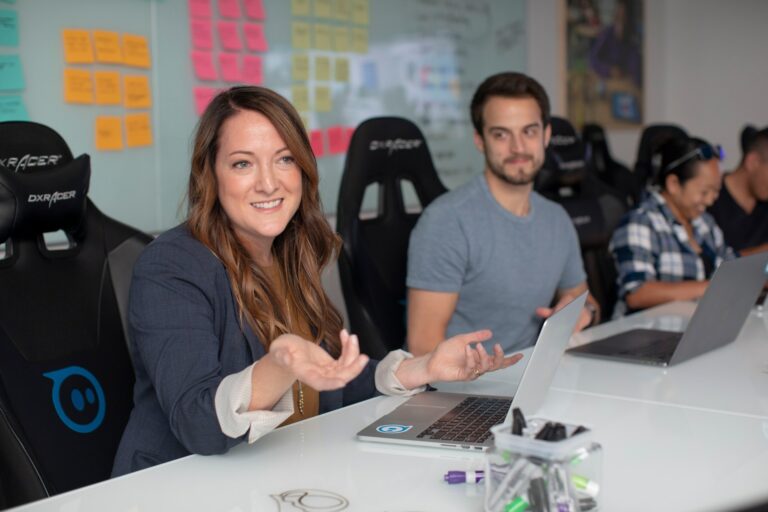 Improve your workplace culture and employee engagement
Or have any questions? Please get in touch by email or phone.