Inclusive Leadership Executive Coaching FAQ
Dr. Suzanne Doyle-Morris offers transformative executive coaching programs that deliver tangible career and life improvements. Over 80% of her clients secure a promotion or career advancement within 6 months. Her personalised 12-session coaching provides the insights, support, and accountability to become the person you aspire to be, both professionally and personally. Dr. Doyle-Morris works with accomplished women globally who, despite external success, seek deeper fulfilment and an internal confidence to manifest the lives they want.
 As an ICF Master Certified professional coach, Dr. Doyle-Morris draws on over 20 years of experience and extensive training to uncover assumptions holding you back. She acts as your objective sounding board to stretch you towards realising your full potential. If you are ready to thrive in your career and life, Dr. Doyle-Morris offers a proven coaching approach to achieve the change and growth you desire.
Who is executive coaching for?
Executive coaching is designed for professional women who want an objective sounding board, perfectionists who want an easier life, and those looking for career transitions. Clients often come from law, finance, FMCG, and tech.
What does the executive coaching program include?
The program normally includes 12 monthly coaching sessions over video conference with Dr. Doyle-Morris. There is also WhatsApp support between sessions as the client requires.
What kinds of topics come up in coaching?
Common topics include getting recognition at work, developing presence, stakeholder management, finding sponsors, making transitions, interview/appraisal preparation and creating your ideal life mixing work and your personal priorities.
What results do clients see?
On average, within 6 months, 80% of clients have a promotion, new job, or career expansion. Beyond that, clients say they feel more confident, take on the challenges they want and often start to get recognition from colleagues and other stakeholders.
How can I get started with executive coaching?
Fill out the form to request a free introductory call with me, Dr. Doyle-Morris. This helps determine if we would be a good fit to work together.
How do the coaching sessions work?
Sessions are 1-on-1 video calls with Dr. Doyle-Morris. She provides tailored strategies and exercises each month to help you reach your goals. There is also email or text support between sessions.
What qualifications does the coach have?
Dr. Doyle-Morris is a Master Certified Coach, the highest peer-reviewed credential awarded by the International Coaching Federation. Less than 3% of coaches worldwide have this qualification.
What do past clients say about the coaching?
Based on our testimonials, past clients describe the coaching as "transformational" "a total delight" "invaluable" and directly leading to promotions and new job offers.
How long does the coaching last?
Packages are typically 12 sessions over the course of 10 -14 months, at a pace to suit the client. This allows time to maximise changes and strategically achieve goals enjoyably.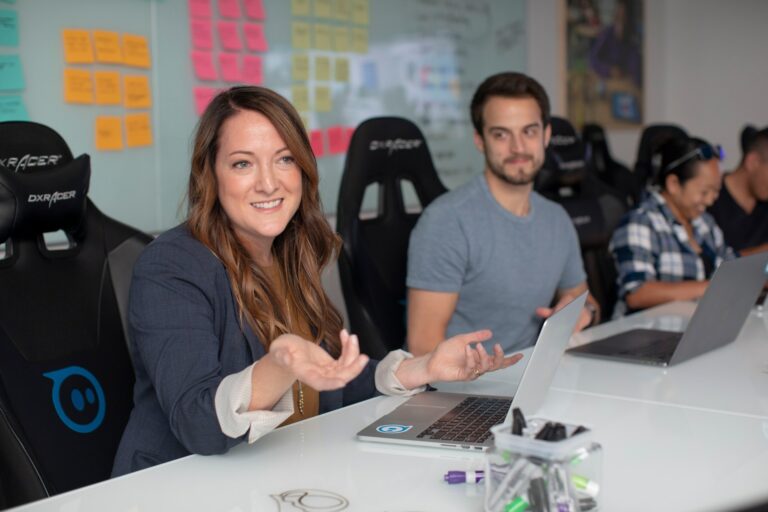 Become the person you aspire to be, both professionally and personally
Or have any questions? Please get in touch by email or phone.