Inspirational Leadership Keynote Speaker FAQ
Dr. Suzanne Doyle-Morris is an acclaimed keynote speaker, author, and inclusion consultant with over 20 years of experience empowering professionals to advance their careers. In this FAQ, she provides an overview of her engaging and interactive webinars that draw on her extensive research and real-world experience advising organisations globally. Whether focused on confidence vs competence, workplace politics, career development, raising profiles, or improving inclusion, Dr. Doyle-Morris designs her presentations to resonate with diverse audiences.
Her talks utilise humour, audience participation, and relatable stories to provoke new ways of thinking. Attendees receive tangible takeaways as well as access to follow-up workshops and resources. Organisations can also take advantage of book deals, personalisation, and recording options. If you are interested in booking a webinar or have any additional questions, please contact Dr. Doyle-Morris directly.
What types of webinars do you offer?
I offer interactive career development keynote webinars focused on topics like building competence and confidence, improving inclusion, navigating workplace politics, and raising your profile effectively. The webinars are based on my books and over 20 years of research and consulting experience.
Who are the webinars designed for?
The webinars are designed for mixed gender audiences of working professionals who want to take their careers and lives to the next level. In particular, people from under-represented backgrounds in many sectors find value in the practical strategies provided.
How long are the webinars?
Webinars run between 60-90 minutes normally. This provides enough time for my presentation as well as interactive elements like audience participation, Q&A, and panel discussions. Using online engagement tactics, I keep the webinars lively and engaging from start to finish.
How many people can attend a webinar?
Because the webinars are recorded and delivered online, there is no limit on attendance for a client's internal audience. I've successfully hosted live webinars across geographies simultaneously, and for those working remotely as well.
What is included with the webinar?
In addition to the event, attendees can receive discounted copies of one of my books relevant to the presentation topic. Supplied by their employer, we can offer the book to be mailed to their home prior to the live webinar or to a central office location. This helps reinforce and expand on the learnings.
Are follow up workshops available?
Yes, I offer optional follow up workshops to dig deeper on specific topics covered in the main webinar. These allow attendees to gain additional skills and strategies relevant to their particular development needs.
What is the feedback on your webinars?
Based on the testimonials we get attendees find the webinars highly engaging, insightful, and impactful. They appreciate the practical strategies provided and the interactive elements that enhance participation and learning. Many share they gain new perspectives and actionable takeaways.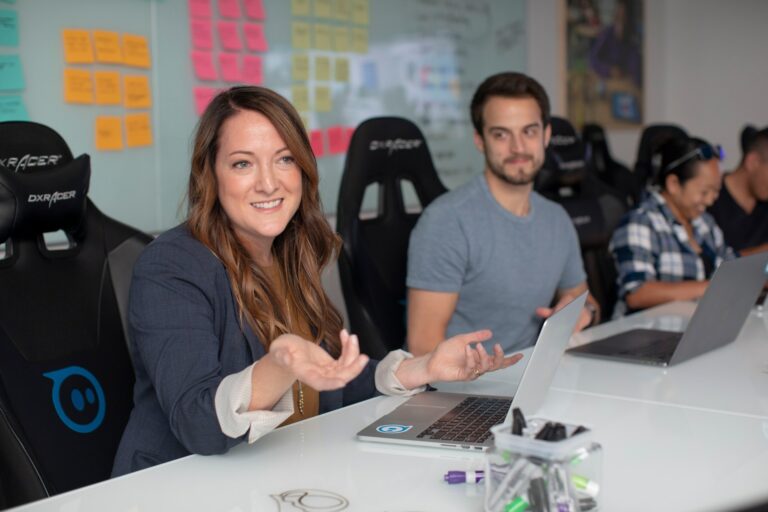 Improve your workplace culture and employee engagement
Or have any questions? Please get in touch by email or phone.