Perhaps not surprisingly, I've been doing a lot of work with professionals who've recently lost a job or gone through a different crisis of confidence. No doubt, a downturn is hard, but I've found helping them tap into their 'superpowers' (easily forgotten!) to be hugely useful. Like many of our most important parts, our superpowers can seem hard to find – but it's a real payoff when you do 😉  

In our down moments, it can be hard to identify your superpowers, but I'm a great believer in focusing on the evidence. This help reminds you of what you're great at  – and therefore where to focus your energy – in appraisals, promotions, and yes when you think about where to focus next. To find out more about the 4 step process to remind you what evidence to use as you think through your own superpowers, check out the video below. 
https://youtu.be/MDKRLSw4TrU
Is Santa bringing you a deal on books?
I love reading over the holidays, and this year more than any other, I suspect I'll get more time for it than normal – given we're not hosting anyone this year!
If you are a fellow bibliophile, in the same boat and would like to give or get a signed copy of my latest book, 'The Con Job' and your choice of either 'Beyond the Boys Club' or 'Female Breadwinners' – add "The Con Job' and one other book to your cart then added the discount code £22for2books after 'Buy it now'. Alternatively, if you want an even deeper deal – get the triple pack – with one of each book for just £30!

Visit our shop to get a holiday season offer.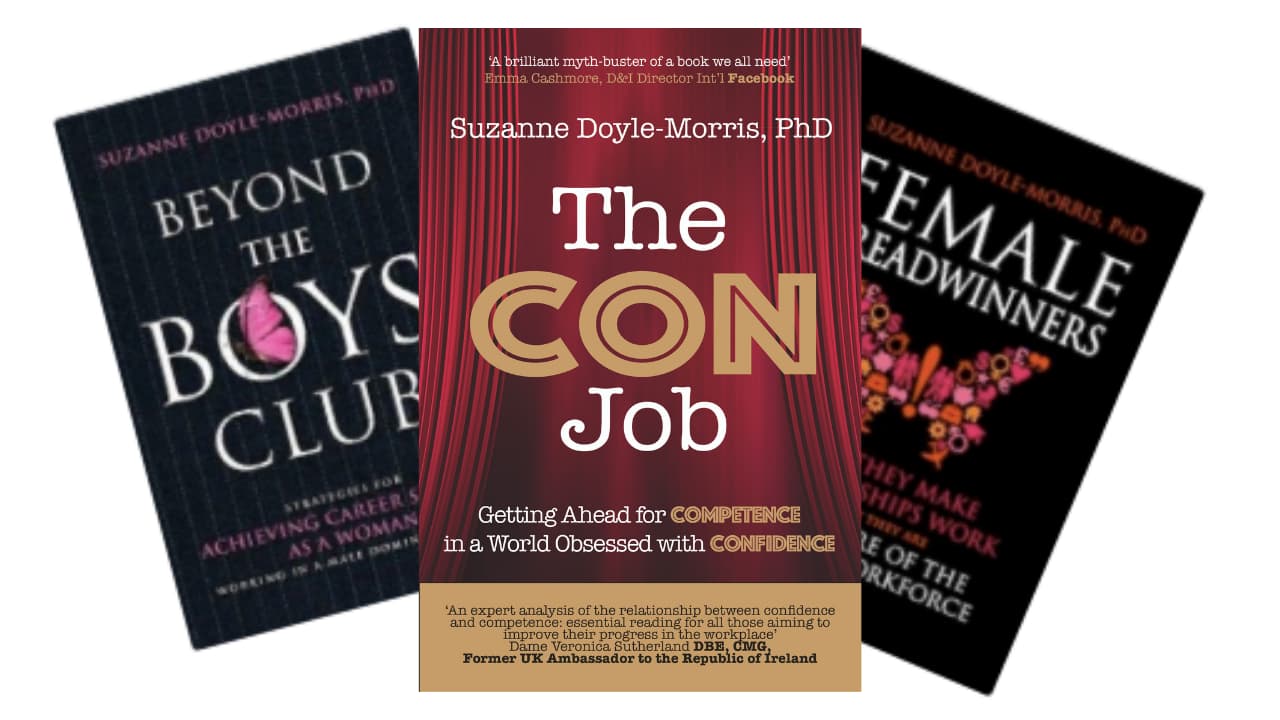 That's 2 books for £22 or 3 for £30 with free shipping anywhere in the UK use the discount code below. That's a better price than you'll find on Amazon plus the money doesn't end up in Jeff Bezos' hands (always a score!). Plus, if you let me know in the 'Directions to Seller' section at the end of the order, who you'd like them made out to – I can even sign them to further personalise that gift!
Good luck getting everything finished before the holidays are upon us!